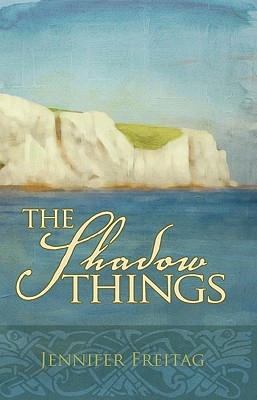 Age Appropriate For:
15 and up for violence, intense content, and mild romance
Description:
The Legions have left the province of Britain and the Western Roman Empire has dissolved into chaos. With the world plunged into darkness, paganism and superstition are as rampant as ever. In the Down country of southern Britain, young Indi has grown up knowing nothing more than his gods of horses and thunder; so when a man from across the sea comes preaching a single God slain on a cross, Indi must choose between his gods or the one God—and face the consequences of his decision.
I started this book because I wanted to listen to something on my Kindle while I worked, and I am trying to read a bunch of books from the Homeschool Authors blog this year. I knew I was going to get a well written story, but I was not prepared to be amazed by it.
This story captured not only my imagination, but also my heart. I don't think I have ever read a book with so many hard/sad events in it that I actually ended up loving. It pulled me back in time to ancient Britain, and made me feel like I was with Indi and his struggles.
I am not very familiar with this time in history, but I felt like the author did her research. The details of daily living and political structure seemed too real to have been made up. I would guess that this author spent hours learning about this time and place so that she could make her readers feel as if they were really there.
Indi was not only a wonderful character, but he also was one that tugged at my heartstrings. I felt as if I was there watching him through his struggles, finding faith, and witnessing the suffering of his people. He was so realistic as well as likable.
Christianity is the whole thrust of this story, yet without feeling fake. Watching as the little brown man and his message of a God of love changes the hearts of people and the lives of a village, my heart was touched.
This was not a light read; it was tough. Famine, abuse, suffering for your faith, and betrayal are not glossed over, but neither does the author go into so much detail. The story is very emotional and that is part of why it is so good.
I highly recommend this book to those who like Christianity at the center of their books, good historical fiction, and stories that make you feel like you are really there.